Public Relations uses "the media" and/or "the press" to deliver stories about your company, product or service creating good relationships with the public, product users, investors, other writers and many other target markets.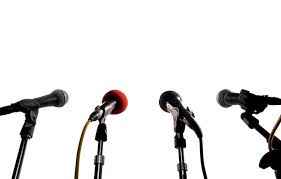 Public relations or "PR" is really the opposite of advertising because with advertising you pay someone to print an ad or broadcast a commercial that you create for your product (for example). But with Public Relations, writers or journalists write stories in various media based on press releases that you submit to them and other information they research (via the web, interviews, research studies, etc.). Sometimes they print the story exactly as you submit it to them and sometimes they rewrite it based on what you've given them.
PR can be less expensive than advertising because you don't have to pay a publication to release the story and if the media your story appears in is national or international, you can reach a much larger audience at a lower cost. You do however, have to pay someone to spend some time creating a plan, developing an "angle" (aka "a hook") and determining the best day or time to release the story (there are special PR event & editorial calendars that PR Pros use to evaluate timing). You'll also need to pay someone to write & edit an intelligent press release (which is completely different from writing advertising copy, by the way). You will also have to pay for the release to be distributed (which is not cheap these days, if you want it done right). You'll also pay someone to follow-up on the release by emailing, calling and going to events to interact personally with writers, editors and other influencers in an effort to get them to run you story. That's why many times when you hear someone talk about PR you hear them talking about "relationships" or wanting someone with a "Rolodex®" (i.e., a list of media or industry contacts that they know well enough to be able to pick up the phone and talk to them).
In the end, PR generally costs less than advertising and it has the added bonus of having the unspoken "endorsement" of the publication or the journalist who wrote the story. That's not always the case because a good journalist doesn't just take the word of the person who wrote the press release. If upon further investigation they discover that your widget pollutes the local rivers or your pill doesn't cure cancer, there's no telling how negative the story could be. So be careful not to overstate your message and don't forget that a Press Release is not supposed to be so obviously written by the company itself. It's supposed to be have been written by an outside, unbiased observer who is giving the outside world an impartial appraisal of the subject matter. Far too many times the people who own the company (and who naturally love and praise their own product) write their own press releases. In that case, it's next to impossible for the journalists who read those press releases not to wonder how much of their story is overstated due to the writer's overly enthusiastic perspective.
One last thing….as with any marketing related effort, don't expect a couple of stories to save your company. Any business communications must work with all the different aspects of a marketing program to create product awareness and to generate demand for a product. If you run an ad or two, you cannot expect that to generate enough demand to salvage a business. In the same way, if you run a press release or two, it will be good for you, but don't expect the phones to ring off the hook. If a magazine runs an article about you and someone sees it, that's great; but if that someone visits your website as a result & the website looks like hell, well, then your sales efforts will very likely fail. Your target consumer doesn't have the patience or the forgiveness to overlook the elements of your marketing program that have been thrown together or that are essentially broken.
Make sure that each piece of your marketing "puzzle" is as good as it can be and THEN you can expect to receive the best results. If you don't have the budget to create & maintain a comprehensive marketing program [with each and every piece being just the way it should be]…then consider selecting 2 or 3 marketing projects or areas (PR, Web & Social Media, for example) and make THOSE segments as good as they can be.
In a future blog I will write a little bit about how PR & Social Media interact and what you need to know about that.